Best OPS @ Nato Tigermeet 2023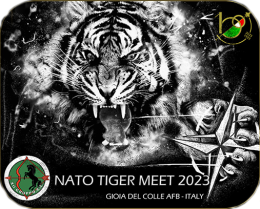 The Tigers of 31 made it back home to Kleine Brogel airforce base after yet another successful deployment.
During the past 2 weeks of NATO Tiger Meet, hosted at Gioia Del Colle with the 12° Gruppo (ItAF), we flew a total of 65 sorties over 9 flying days with 6 aircraft and 11 pilots.
Not only did we fly, we also built and enforced partner- and friendships with our fellow NATO allies.
As cherry on the cake, 31 was presented the award of 'Best Ops' squadron, something which we are truly proud of! Next to that, we also won first place in the Tiger Games and came second for the best skit.
Congrats to the Bavarian Tigers for winning the Silver Tiger Award.
Next years NTM will be hosted by TaktLwG 51/1 in Schleswig, Germany.
Tiger Tiger Tiger!